La Orphica Selección Sintonía Rosé
With a delicate pale pink colour we have set the stage for the amazing aromatic expression to be found once poured!
Our rosé, La Orphica Selección Sintonía, is one that combines and enhances the quality of Spanish rosé varietals in an elegant and refreshing blend we are sure will be enjoyed and celebrated!
La Orphica Selección Sintonía offers a new twist to what being a Spanish Rosé means. We have achieved a beautiful delicate pink colour with a gentle whole cluster press and have captured the delicious nature of the Garnacha and Bobal grapes resulting in a rosé wine with harmonious aromas where the fruitiness plays wonderfully off the delicate aromas of wild herbs.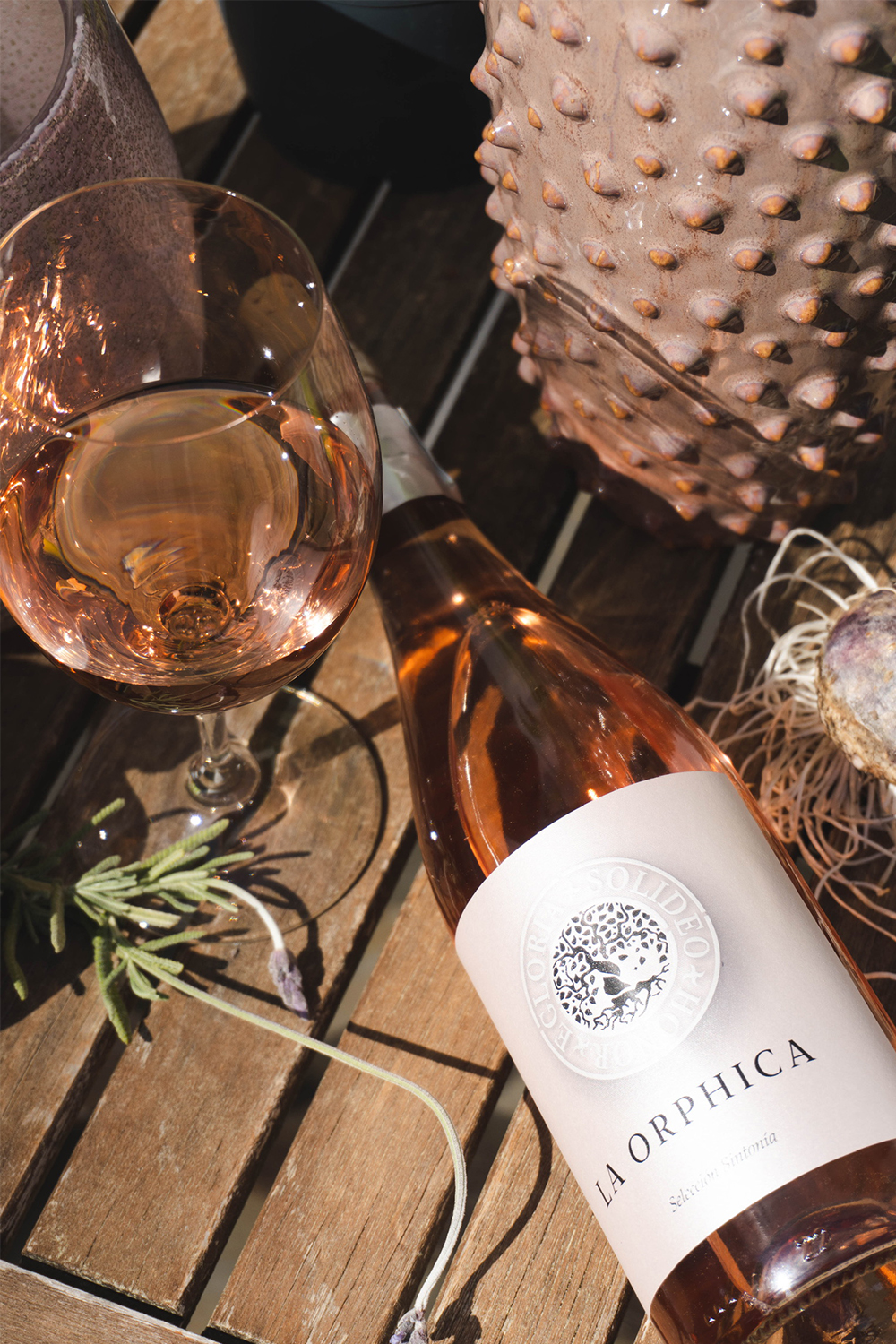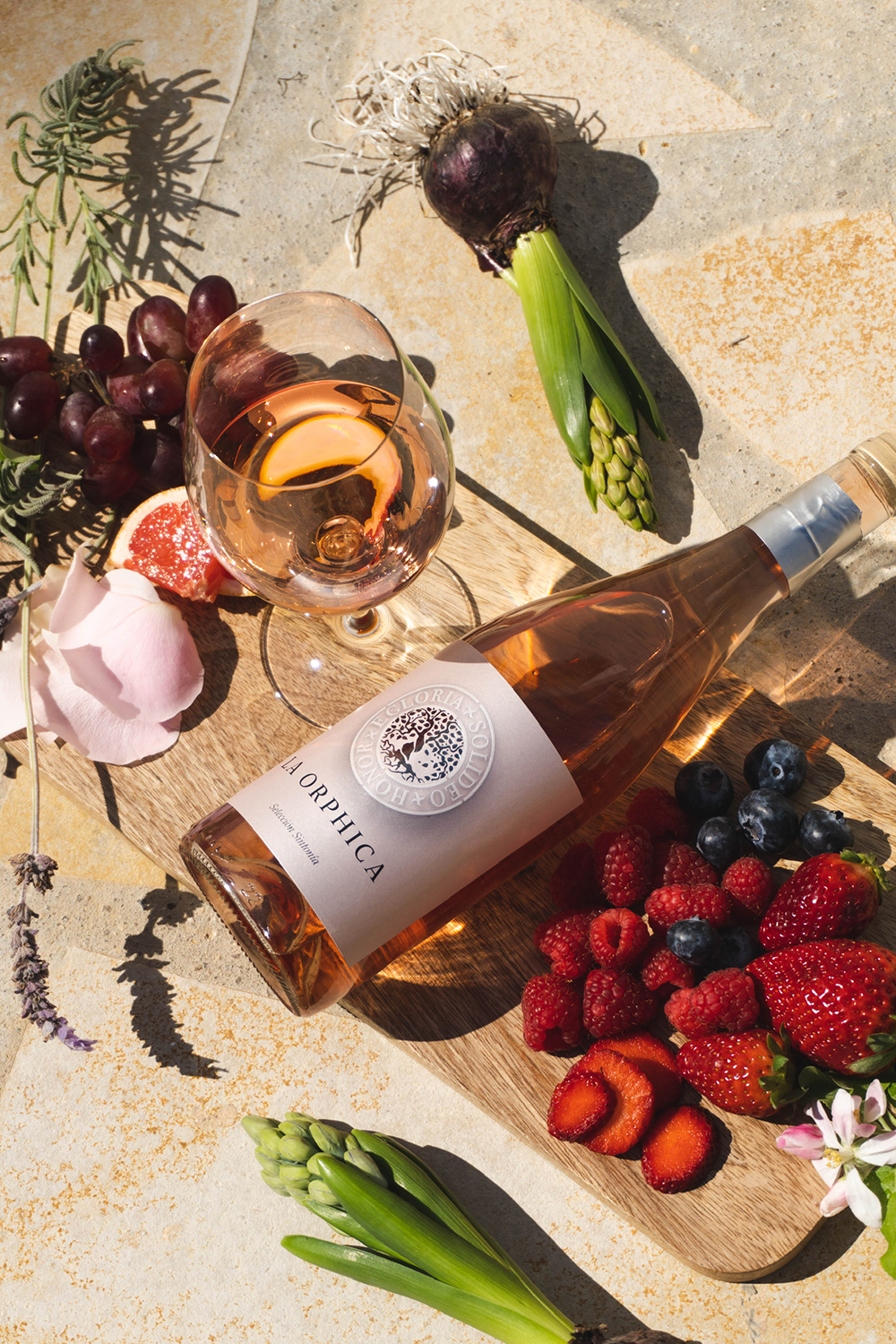 Grape Varietals
Garnacha Also, one of the most planted red grapes of the world. The vast majority of grapes are planted in Southern Rhône, Southern France and throughout the warmer areas of Spain. It is one of the most drought resistant grapes of the world, and needs a warm climate in order to fully ripen. Even though to is mainly known by its French name, Grenache, it is in fact a Spanish grape. It is an excellent grape for producing rosé wines as it is lightly pigmented, and add attractive red strawberry fruit flavors to blends.
Bobal One of the forgotten and undervalued red grapes of Spain. It is virtually only grown in Spain, and the vast majority grown in Utiel-Requena. The grape is vigorous, productive and drought resistant. It is an excellent grape for rosé wines as it provides wines with moderate alcohol, crisp acidity and lots of attractive red berry fruit.
Tasting Notes
Pale Pink colour. Prominent aromas of red fruits like ripe raspberry and wild strawberries. Across the palate the red berries are complimented nicely by pink grapefruit and blood oranges. There are subtle hints of fresh rubbed herbs that linger. The palate is clean with lingering textures and well balanced fresh fruity acidity.

"La Orphica is one of our most popular wine series and this Rose is perhaps the best of all. Perfectly fruity, with exciting nuances, a little sweetness and lots of freshness. It does not get much better - and probably the best Rose we have for the price" Andrupvin.dk
Food Pairing:
The wines drinks nicely without food, but also matches perfectly with chicken Caesar salad, club sandwiches, grilled or roasted chicken, BBQ pork chops, fish tacos as well as seafood paella.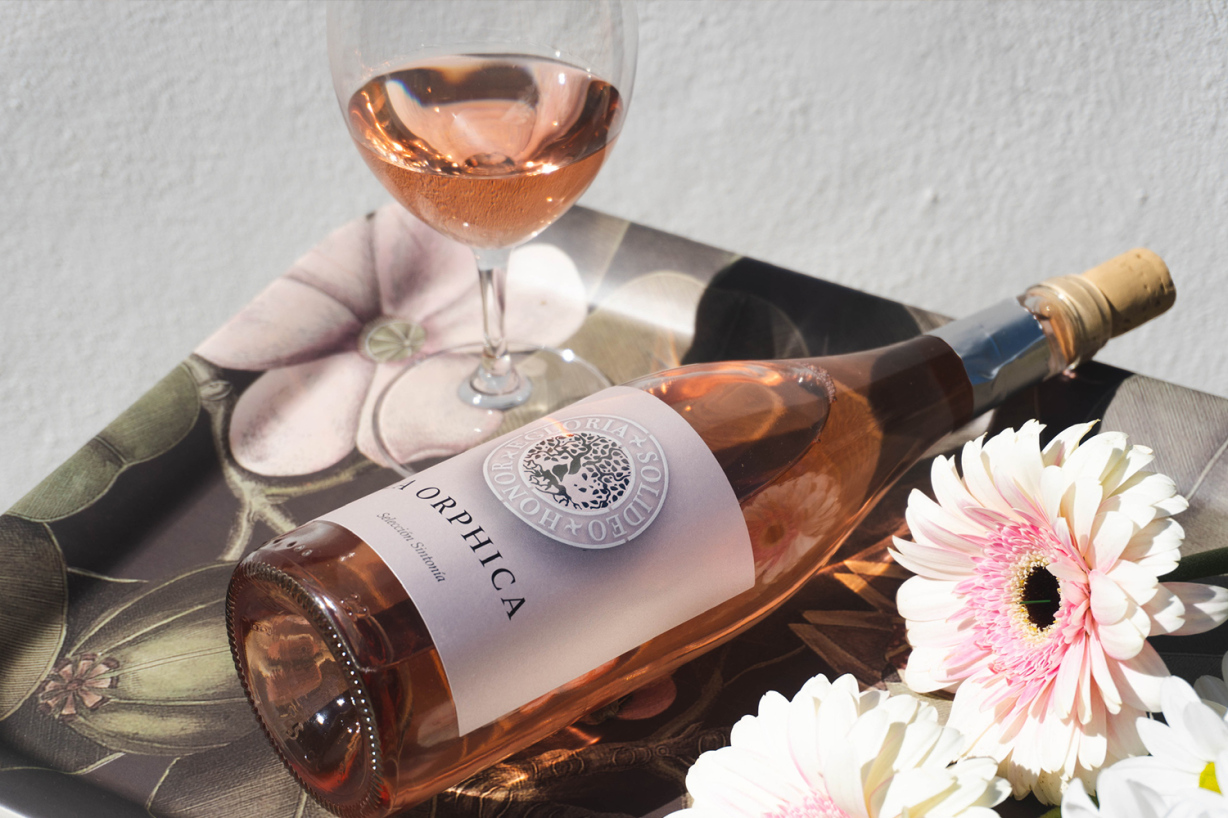 Winemaking Notes
Winemaker: David Tofterup
The grapes were handpicked at the optimum stage of ripeness during the first week of September at the early hours of the morning when the temperatures were low and the grapes themselves were chilled. Harvesting in these conditions allowed for the grapes to preserve their natural aromatic characteristics and results in wines that are very expressive aromatically once bottled. Whole cluster pressing in pneumatic presses. Natural sedimentation of the musts before racking and the musts were fermented in stainless steel tanks of 30.000L capacity at 13-16ºC for 16-18 days.
Awards
Gold - Berliner Wine Trophy - 2022
Silver- Mundus Vini - 2022
Vineyards:
We continue to be be very selective about the quality of grapes that we work with at Bodegas Trenza. For La Orphica Selección Sintonía, we work with a number of thriving, high elevated vineyards with approximate altitude of 800-900m. These high altitudes allow for longer ripening of the grapes where they get a chance to develop fully ripe flavours while retaining high natural acidity. These vineyards are expanding across 3 small villages within the Spanish Meseta all located near the Jucar River, and all have the added benefit of the river stone soils that provide great drainage.
"Wow, this wine makes me so excited! There is the perfect harmony between the attractive color, delicious youthful aromas and a beautiful balance between the crisp acidity and juicy fruit. It's a wine I see will really bring people together to enjoy in the moment! " Jonas Tofterup MW
Packaging:
La Orphica Selección Sintonía is an elegant label with a light blush pink color. Pearlized paper nicely reflect light capturing your attention. The circular logo with the vine of life becomes a focal point on the label with an elegant use of silver on silver stamping and embossed text give depth and texture to the label and is a promise to the quality of wine within. The standard packaging is a white - transparent coloured burgundy bottle where the color of the the rosé wine can be appreciated weighing 1,2 kilograms full.