Realizado a dream that ties us all together
"We feel drawn to the old vines Monstrell and this is the dream that ties us all together"
Realizado is the dream that ties us all together. A new opportunity for us, as brothers, to work with the old vines Monastrell of Yecla and weave togethers something uniquely special capturing the right combination that will highlight not only the allure the Monastrell has for us but how well it blends with Cabernet Sauvignon, Garnacha Tintorera and Syrah.

"The Monastrell is such an amazing versatile grape which I love experimenting with. On its own, it can create soft juicy reds as well as highly complex age worthy reds, but Monastrell also blends beautifully with other grapes which can add new dimensions to the wine and you can taste yourself with Realizado." Jonas Tofterup, MW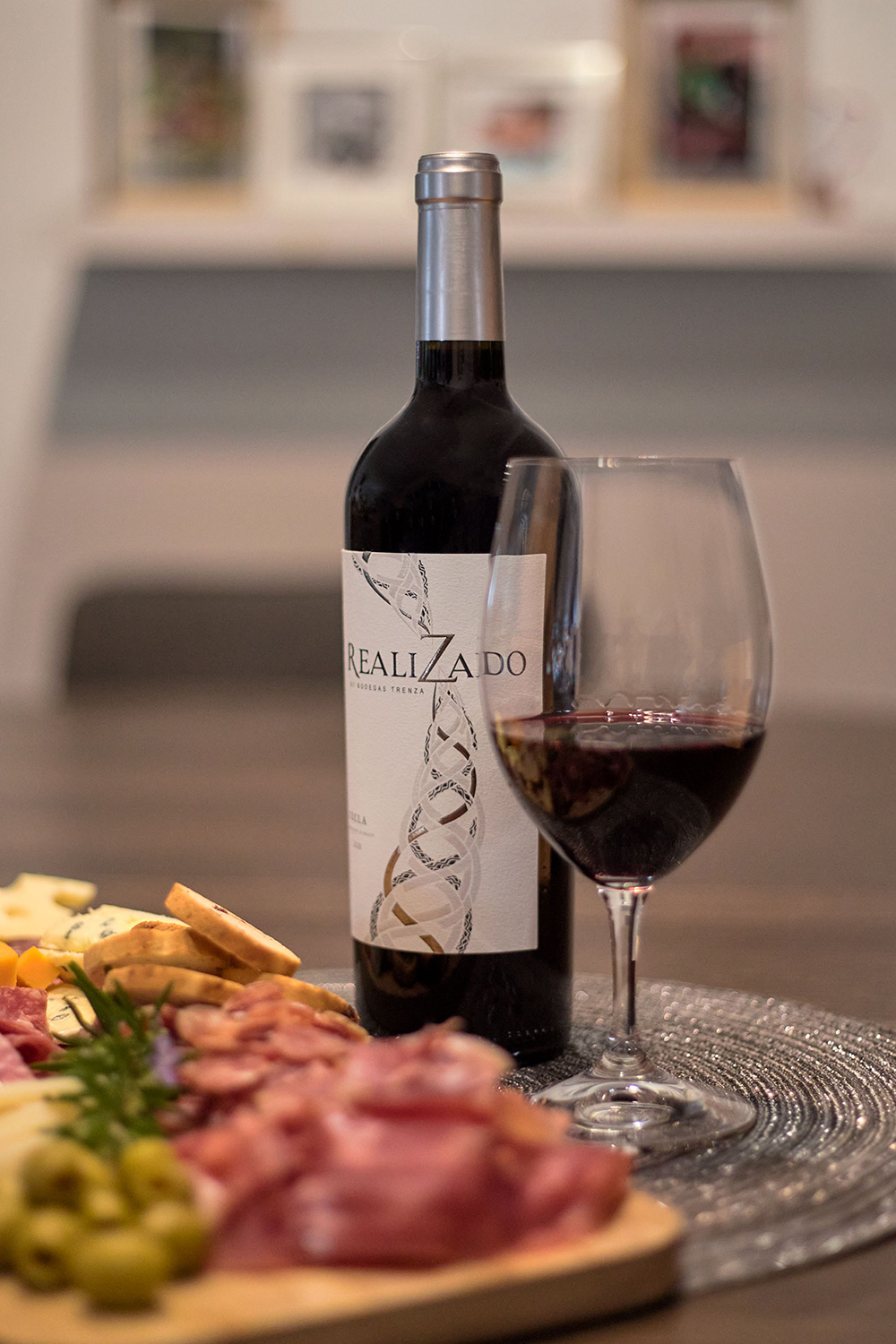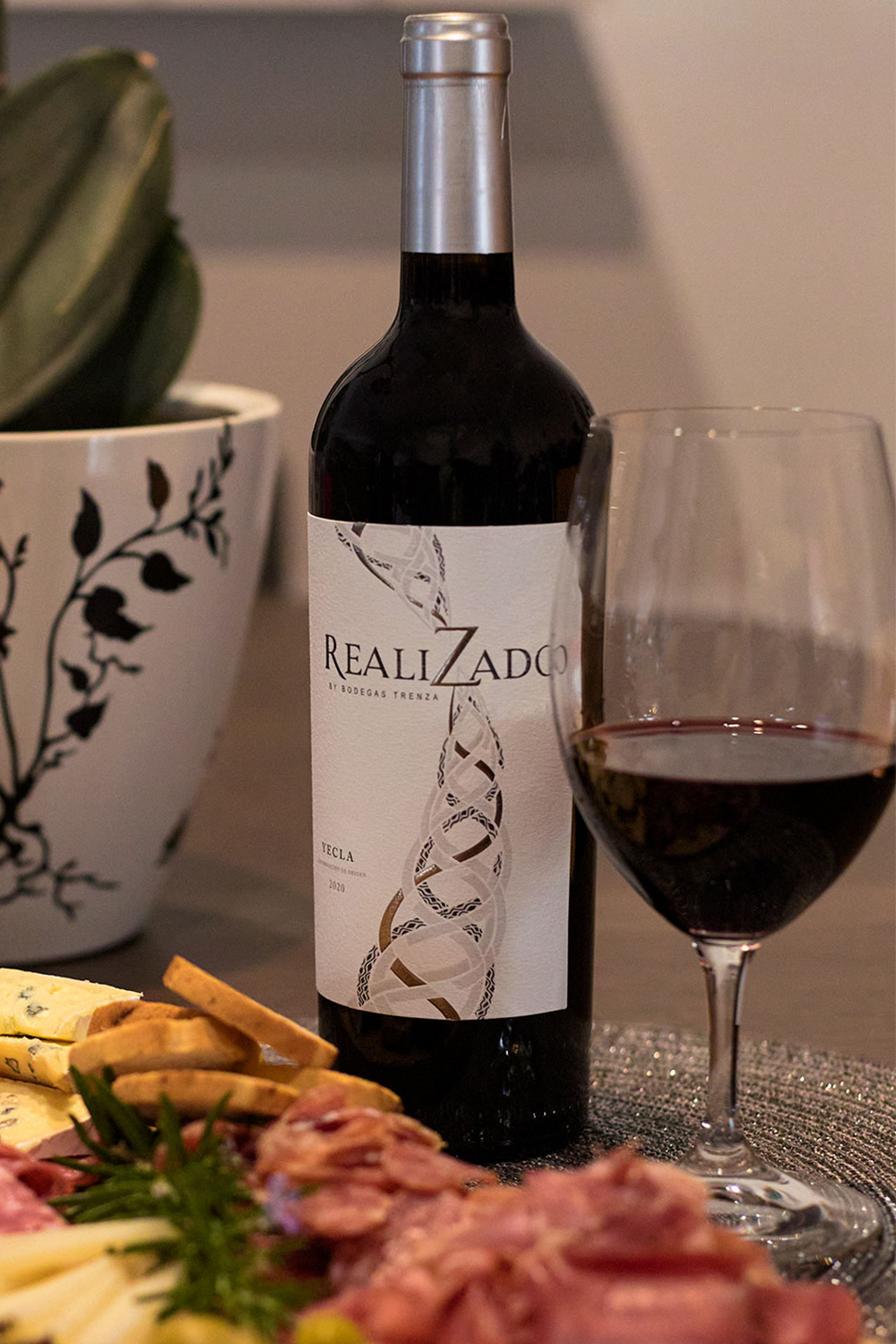 Monastrell 75%, regardless of what it is called, is often the hidden secret behind a quality GSM blend (Grenache-Syrah-Monastrell). It is a grape variety that is best known coming from the premium wine regions however, with all the glamor that these regions offer, Monastrell is indigenous to Spain. The Monastrell thrive in Spain, and it can be quite a productive variety, but yields are naturally kept low due to the age of the vines which are dry farmed. The vines yielding tiny, thick skinned and very intensely flavored grapes rich in sugar at the time of harvest, resulting in wines rich in fruit, high alcohol and lots of soft tannins, giving the wine the structure necessary for it to age well. The wine produced from the Monastrell grape tend to have intense fruit with aromas reminiscent of black cherries, plums, and hints of game.
Cabernet Sauvignon 10% This Bordeaux grape is arguably the most well-known variety in the world. Cabernet Sauvignon adds lots of rich black fruit flavors and soft ripe tannins to the blend, creating an even more complex wine.
Garnacha Tintorera 10% This is one of the few varieties in the world when have a red pulp, creating opaque ruby colored wines. Apart from color, this fascinating grape gives refreshing acidity and refreshing berry fruit flavors to the blend, creating deeper and more ageable wine.
Syrah 5% This is an internationally grown, dark skinned grape variety. The climate where it is grown has great influence on the characteristics that can be achieve in the wine and as the vineyards we source are located the warm climate of Yecla- Murcia, where temperatures range from daytime highs of 40ºC to nighttime lows dropping down to 13ºC with frost being typical in the winter season, we have achieved a Syrah that is full bodied with ripe smooth tannins and rich aromas of wild dark berries, black licorice and hints of spice. By this touch of Syrah we have added more complexity and extra structure to the wine that will together make for a nice ability to age the wine.
Tasting Notes
Deep ruby red colour. Profound and intense aromas of ripe black cherries and dark plums, combined with complex notes of roasted coffee, dark chocolate, and cigar box, all in perfect balance with the fruit. The mouth is powerful and flavourful with lots of ripe tannins, a refreshing acidity and a very long finish. Will keep nicely through 2028.
"One of the nicest wines I drank over the Christmas period. Just delicious. So elegant and complex but also super easy drinking. Some coffee, some chocolate but very fruity with cherry and blackberry. If you like a full, smooth red, this is worth a try !" 5 out of 5 hearts, Wine Consumer, NakedWines Archangel Abby Nanson, UK
"An absolute triumph. This wine is a full bodied treat. Rich and smooth with a delightful aroma. Highly recommend." 5 out of 5 hearts, Wine Consumer, NakedWines Angel Ian Crewe., UK
Food Pairing:
Realizado is a wine that matches perfectly with a range of dishes such as tapas, roasted vegetables, lasagna, steaks, but it also drinks nicely without any food.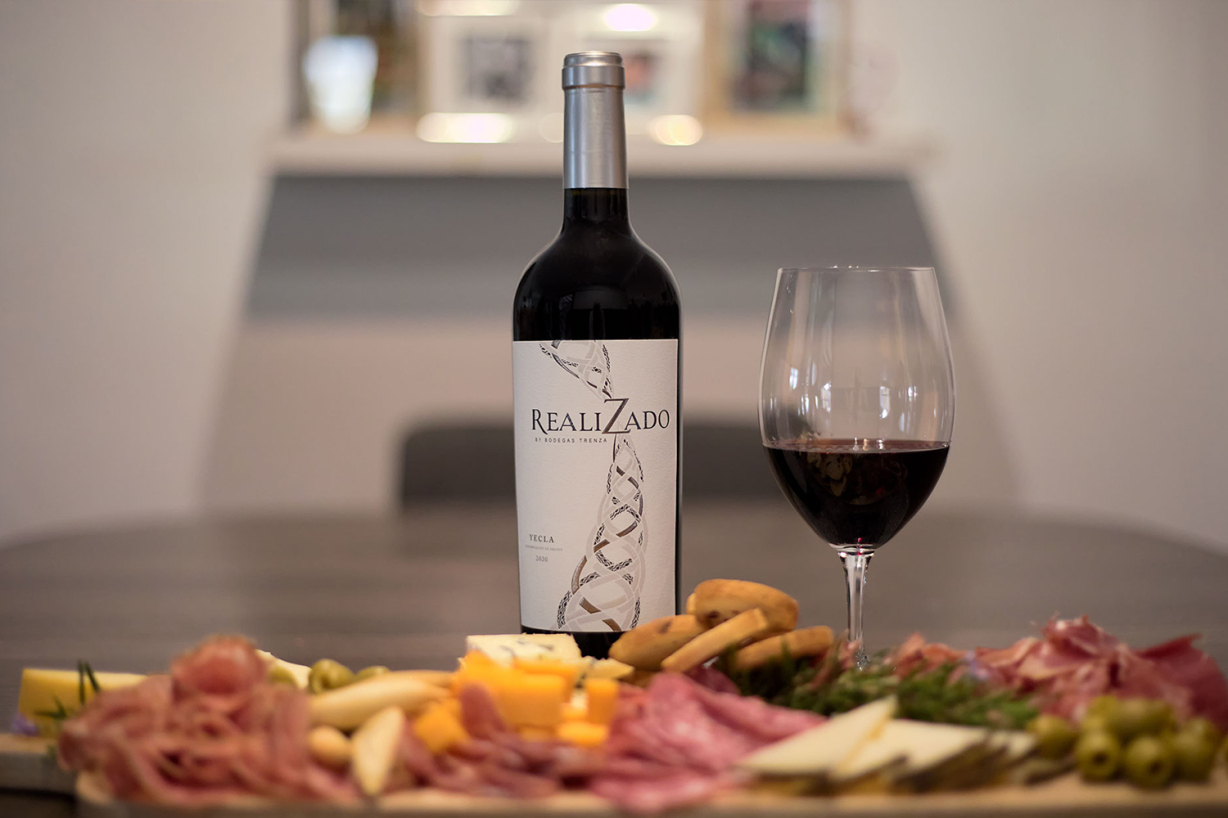 Winemaking Notes
Winemaker: David Tofterup
The grapes were handpicked at the optimum stage of ripeness the first week of October 2020. Each variety was vinified individually by chilling the grapes for the first 24 hours before a gentle de-stemming. The grapes were cold macerated for 72 hours at 5ºC before fermentation was initiated. The musts were manually pumped over and punched down several times daily during the 12-15 days of fermentation and maceration. After pressing the wine was aged in 1-3 year old French oak barrels of 300 and 500 litres for 14 months.

The 2020 vintage is a beautiful blend of 75% Monastrell, 10% Cabernet Sauvignon, 10% Garnacha Tintorera and 5% Syrah. It resulted in a dry wine with 14,5%vol alcohol.
Awards
Gold - Berlin Wine Trophy 2023
Vineyards:
The grapes come from carefully monitored and selected vineyards in the inspiring wine region of Yecla. The dry farmed vineyards are up to 52 years old and are all located in the high altitude zone of Campos Arriba that reaches 850 metres above sea level. We value the old vineyards where the yields are reduced thereby resulting in grapes with outstanding potential from the start.
"We hope to offer you an equality amazing Trenza wine with great personality, complexity and uniqueness which works on bridging that complexity gap between our youthful La Nymphina and the bold powerhouse, that is Trenza Family Collection" David Tofterup, winemaker
Packaging:
2020 Realizado was released in Fall 2022. Representing a more classic, elegance Bodegas Trenza - Yecla wines are known for, the label is a thick cotton white paper (120g/m2) There is a modern use of a glossy black design intergrating with metallic grey stamping tying together to draw attention to the Z that has become symbolic to our winery. The standard packaging is a tall conical bordeaux bottle weighing 1,41 kilograms full. The bottle is capsuled with personalised silver foil that is 100% recyclable unlike other capsules. We are only one of a handful of wineries who have switched and are willing to invest in this environmentally conscious capsule.We have created a designer box of 6 or 12 that mirrors the style and quality of the bottle.