La Nymphina: Delicious Youthful Old Bush Vine Organic Monastrell
"She's our young, fruity, flirtatious Monastrell nymph, who expresses the charming fruit of the Yeclan Monastrell. "
La Nymphina is a tribute to our voice of inspiration, our creative muse, our nymph, who planted the seed of passion for wine within us many years ago. She has taken us on a journey that has brought us to Yecla. She has inspired us to unravel the lovely layers that dry-farmed Monastrell, alone, can offer. La Nymphina is a perfect addition to Bodegas Trenza because she is a wine that braids together youthful fruit aromas with layers upon layers of textured flavors resulting in a lovely Monastrell everyone can appreciate.

"I am very excited about the outstanding quality we continue to achieve with this beautiful 2019 La Nymphina Monastrell. This wine is gorgeous with bold aromas and soft textures which will reveal themselves layer upon layer, allowing you and experience of discovery." David Tofterup, UEC 2015 and 2017 Winemaker of the Year.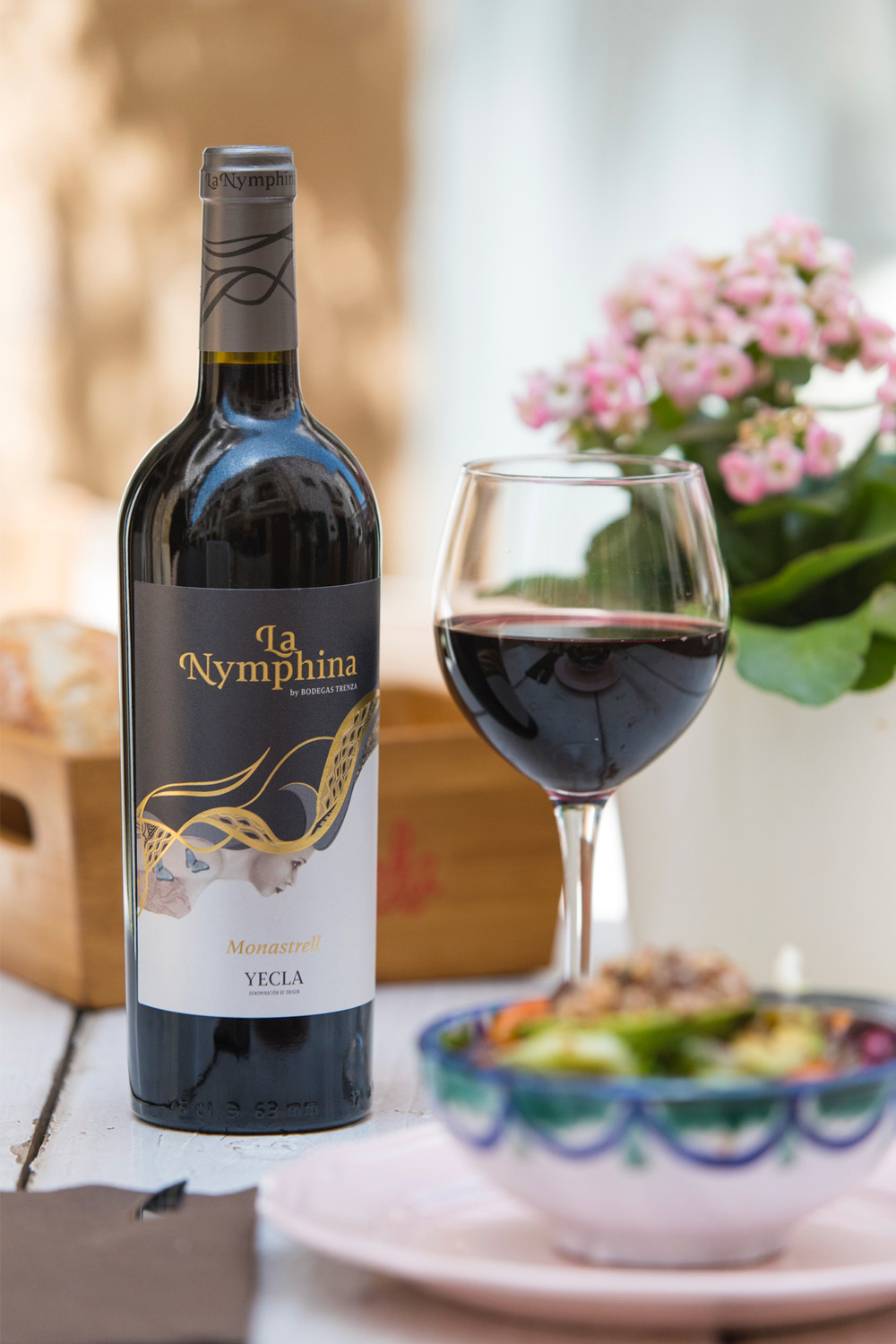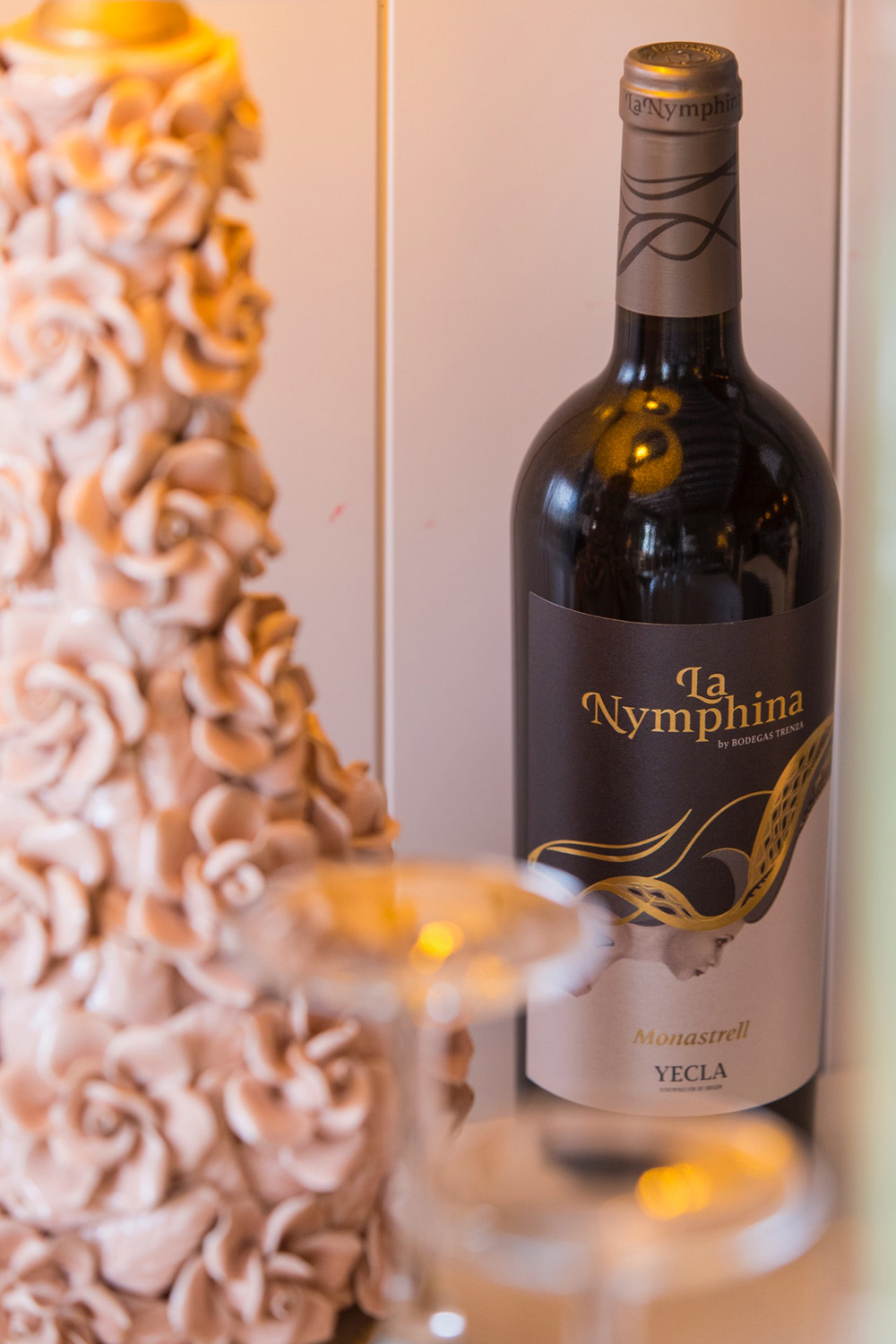 Monastrell with all its mystery has two aliases Mourvèdre and Mataro, and is a grape variety that is best known coming from the premium wine regions of Rhone Valley, France; California, United States ; Adelaide and McLaren Vale, Australia. With all the glamor that these regions offer Monastrell is indigenous to Spain. The first records of the Monastrell varietal was found 500 years BC in the subregions of Valencia, Spain. In present time, the Monastrell continues to thrive in Spain, settling its roots in the South Eastern regions of Spain.

Tasting Notes
The color is a clear, deep ribbon of black cherry with a ruby red rim. Beautiful concentration of fruity aromas made up of black cherries, bramble and black plums in nice balance with herbs and spices, thyme and liquorice as well as with toasted oak, coffee and dark chocolate. It has softer notes of lavender and sweet spices making the wine more complex. La Nymphina Monastrell has a dry yet silky palate full of ripe berries and toasted almonds. The ripe tannins are in balance with the full body and pronounced flavours resulting in a long and delightful finish.

"Utterly stunning. It is in my top three Naked ever. Cannot describe how luscious this wine is. I went out and bought a seriously good piece of steak to enjoy the second bottle with. Worth every penny." 5 of 5 Hearts from Naked Wine Consumer Angel, Mark Wilson-UK

"Over my five years as an Angel this wine has offered the stand out moment of sensory pleasure (and there have been plenty more than one). With each sip my involuntary gasps of delight drove my poor non-drinking wife closer to apoplexy. I read 'almonds' in the tasting notes and thought 'nonsense', yet there they were, swinging gently behind the ripe black cherries. A sumptuous wine." 5 of 5 Hearts from Naked Wine Consumer Angel, Tim Edwards-UK
"This fantastic. Deep and wide. Lovely finish. A couple will be going with me to York for Christmas."5 of 5 Hearts from Naked Wine Consumer Angel, Chriss Abell-UK
Food Pairing:
La Nymphina is a wine that will pair nicely with glazed pork chops, roasted duck roust beef, robust pasta dishes such as lasagna, game, grilled chicken, rich jamon Iberico and a variety of cheeses inclusive of semi cured Manchego, fresh goat cheese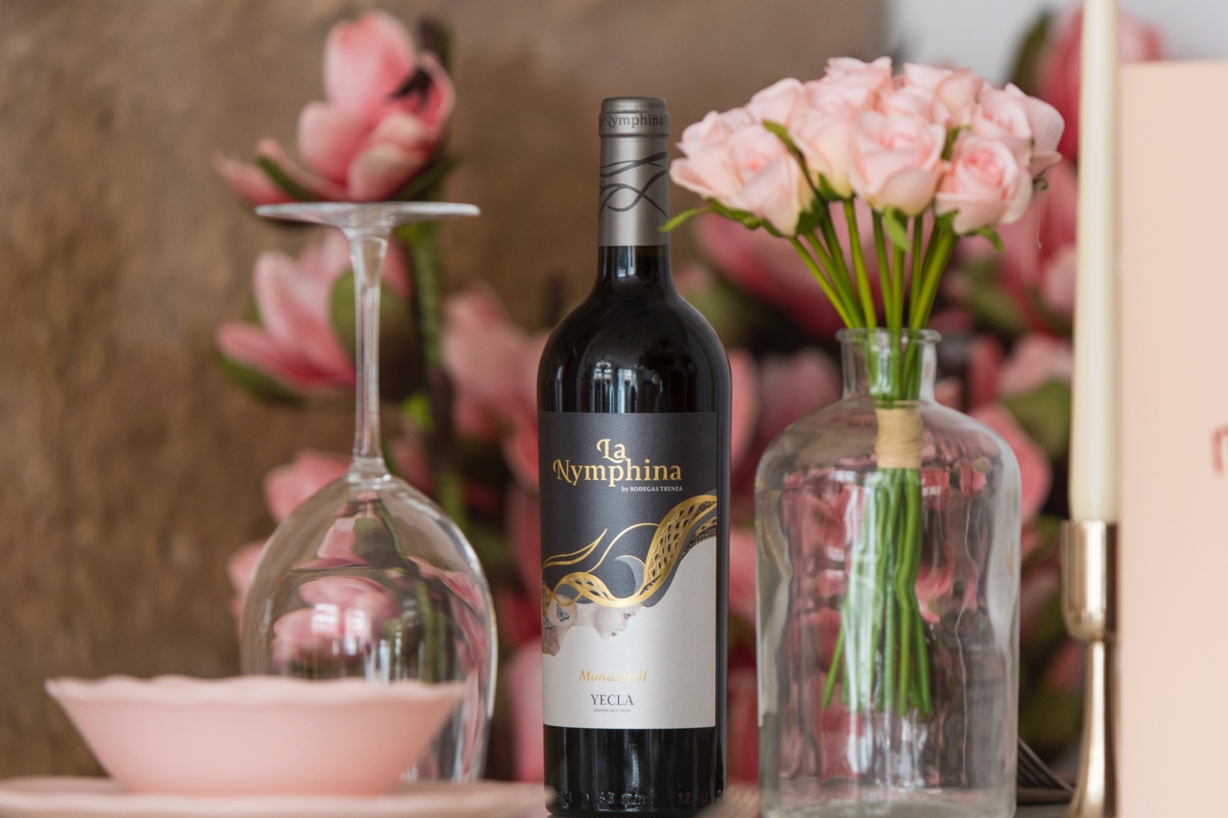 Winemaking Notes
Winemaker: David Tofterup
The grapes were handpicked at the optimum stage of ripeness the first two weeks of October from 100% certified organic vineyards. After gentle de-stemming and crushing the grapes were cold soaked for 4-5 days at 5ºC before fermentation took place. The musts were manually pumped over and punched down several times daily during the 12-14 days of fermentation and maceration. Racked to small 1 - 2 year old French oak barrels of 228 and 500 litres where it was aged for 6 months.
The 2019 vintage is Organically Certified, made with 100%old vines Monastrell and has resulted in 14,5%vol alcohol with a production of 80,000 bottles of this fantastic, vegan friendly wine.
AWARD HISTORY
Gold - Berliner Wine Trophy - 2021
90 Points - Guia Peñin -2022
Gold - Mundus Vini Summer - 2017
89 Points - DiVin Guide - 2020
89 Points - Guia Peñin - 2019

Vineyards:
The grapes come from carefully monitored and selected organically certified Monastrell vineyards in the inspiring wine region of Yecla. The vineyards are between 45 and 50 years old located in the high altitude zone of Campos Arriba. We are very selective about the quality of grapes that we work with at Bodegas Trenza. We value the old vineyards where the yields are reduced thereby resulting in grapes with an outstanding quality from the start. For La Nymphina we have chosen to use the quality clusters we found from two south facing vineyards 850 meters above sea level for this project.
"As a winemaker I love seeing the very first signs of life in the vineyards. The little green buds, springing to life on the old vines, immediately brightening up the brown scenery. Seeing this gets me really excited and energised about each new harvest"
Packaging:
2019 La Nymphina Monastrell continues on with high end designer labels. Silky paper and elegant use of stamping embodies the elegant yet sultry character of the wine. The standard packaging is a tall conical bordeaux bottle weighing 1,41 kilograms full. We have created a designer box of 6 or 12 that mirrors the style and quality of the bottle.