Rizado Old Vines Monastrell discover all the deliciously, dark secrets of a dry farmed Monastrell
An exclusively boutique wine where selectivity and respect has been poured into every detail and where the Monastrell radiates quality and character.
Rizado Old Vines Monastrell has an intensity and complexity that will fill your mouth and blow your mind. Building on the tannins associated with Monastrell, we have created layers upon layers of intense color; a complexity of aromas that peel away slowly, revealing a harmony and balance of ripe fruit, dark spices and smokey oak; textures that seduce and coat your mouth. Rizado is our signature wine, having only produced 3.024 only just a few will get the chance to experience this beautiful Monastrell... Hope you are one of lucky ones!
"We are very selective about the quality grapes that we work with. We are always looking for high altitude, old historical vineyards, locally being known as secano because they are dry-farmed and of which many of the vines are un-grafted and are yielding a very small crop. This is what we are after, the unique qualities and characteristics these epic vines offer. This is what make Rizado, and Bodegas Trenza wines special." David Tofterup, winemaker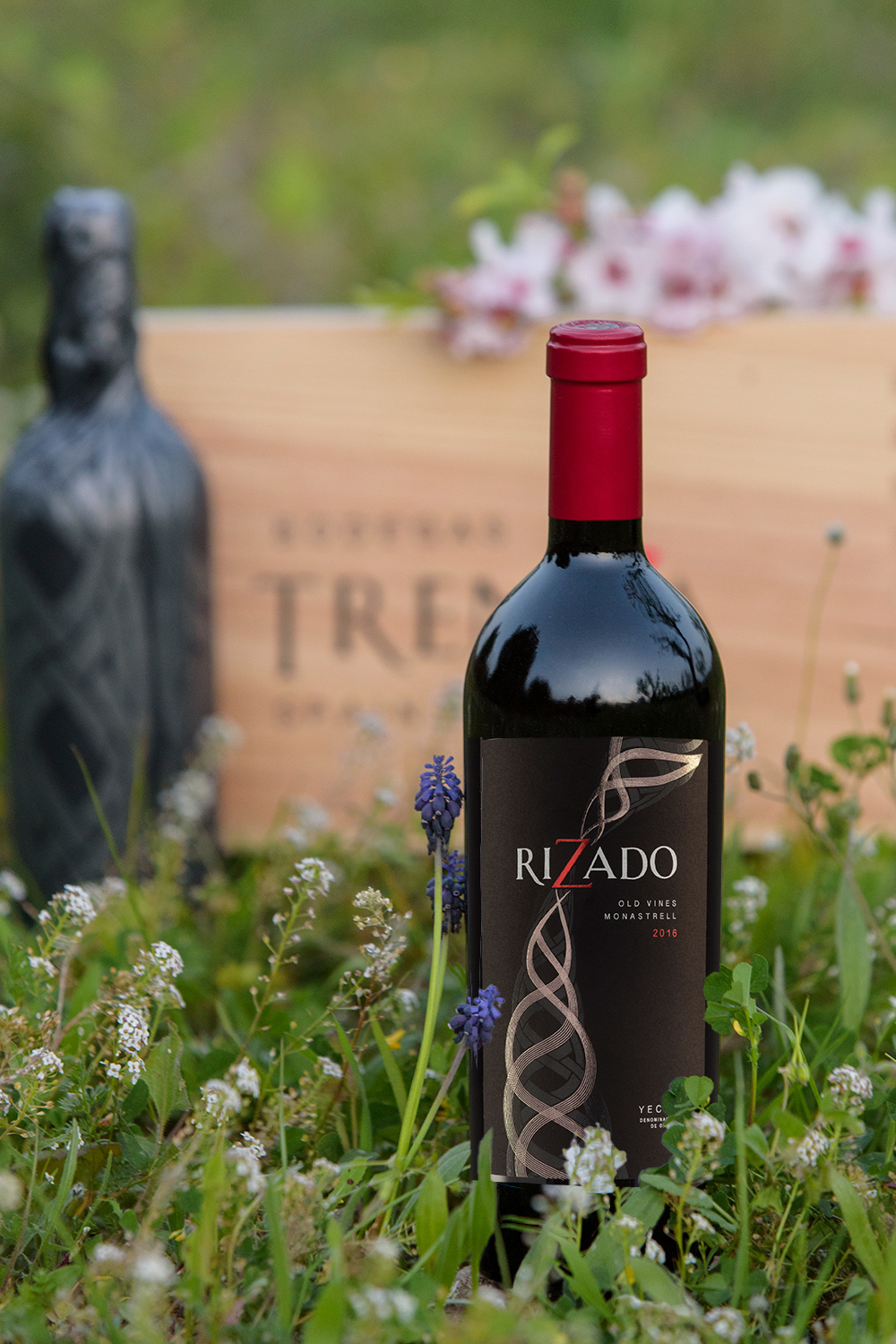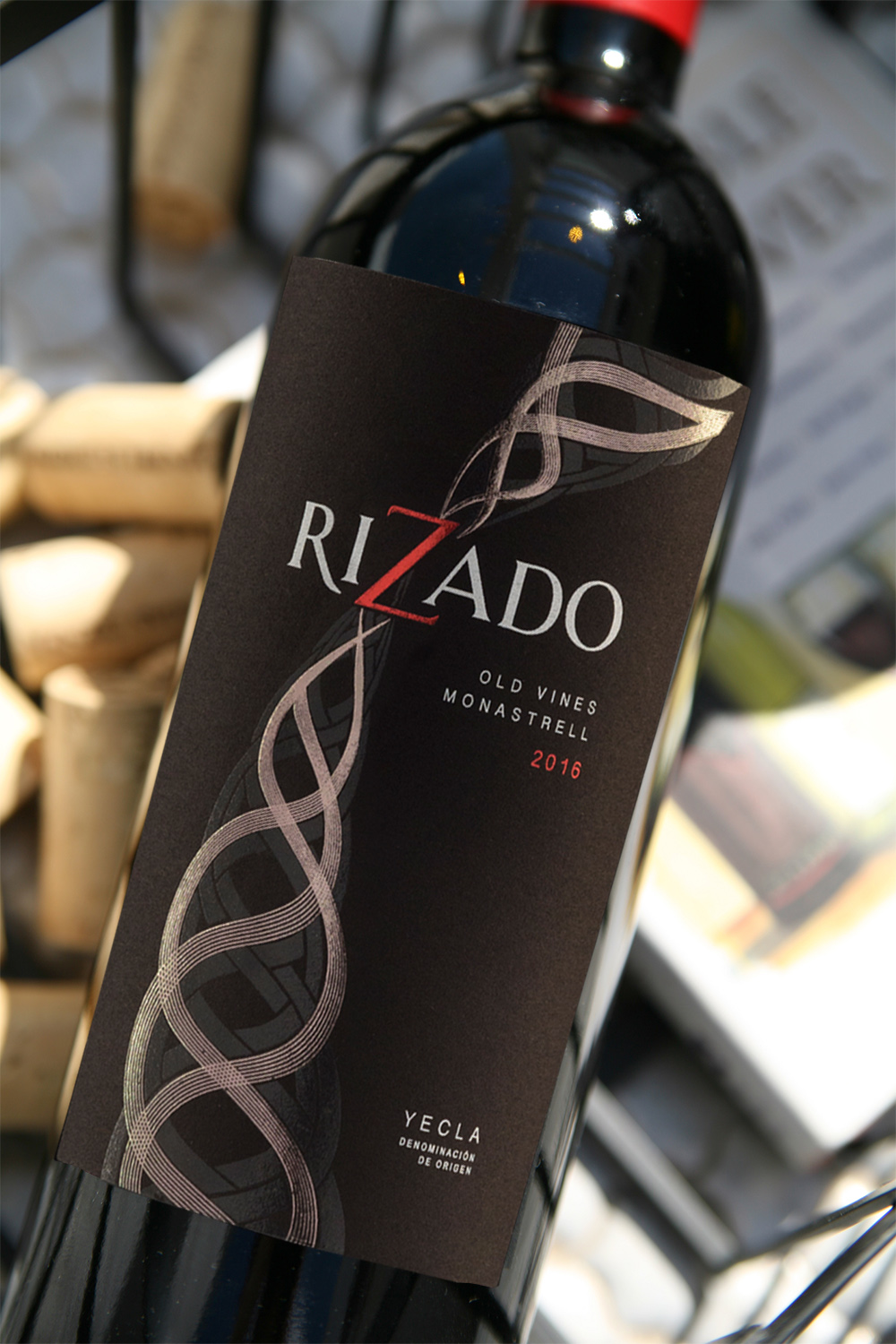 Monastrell with all it´s mystery has two aliases Mourvèdre and Mataro, and is a grape variety that is best known coming from the premium wine regions of Rhone Valley, France; California, United States ; Adelaide, Australia ; McLaren Vale, Australia. With all the glamor that these regions offer Monastrell is indigenous to Spain and more that 75% of the worlds planting of this variety are Spain. The Monastrell thrive in Spain, and it can be quite a productive variety, but yields are naturally kept low due to the age of the vines which are dry farmed. This leaves only about 1 kilo of grapes per vine, yielding tiny, thick skinned and very intensely flavored grapes rich in sugar at the time of harvest, resulting in wines rich in fruit, high alcohol and lots of soft tannins, giving the wine the structure necessary for it to age well. The wine produced from the Monastrell grape tend to have intense fruit with aromas reminiscent of black cherries, plums, and hints of game.
"The eyes grow big with the deep red, the nose fits perfectly and the palate confirms the other senses with pure joy. Pure opulence in the glass!" 5 out of 5 stars, Wine Consumer, Monty, Germany
"Beautiful balance of fruit flavors, slightly peppery oak notes and strong alcohol. You can taste this wine, it is worth the money." 5 out of 5 stars, Wine Consumer, Rob Landa, Germany
Tasting Notes
Opaque ruby red with thick legs. Profound and intense dark aromas of black cherries, blackberries and ripe plums combined with a comforting notes of toasted almonds and cigar box. On the palate the wine is complex and the black fruits are intensified by the complimentary notes of dark chocolate, dark spices and smokey oak. The wine is full bodied, filling your mouth with lots of ripe tannins and juicy fruit. The wine has a long lingering finish. The wine will keep nicely throughout 2040.

Food Pairing:
Rizado Old Vines Monastrell 2020 is a wine that will pair nicely with spring lamb served pink with fresh herbs, honey glazed lamb shank, veal cheek, entrecôte, duck confit, and oxtail stew.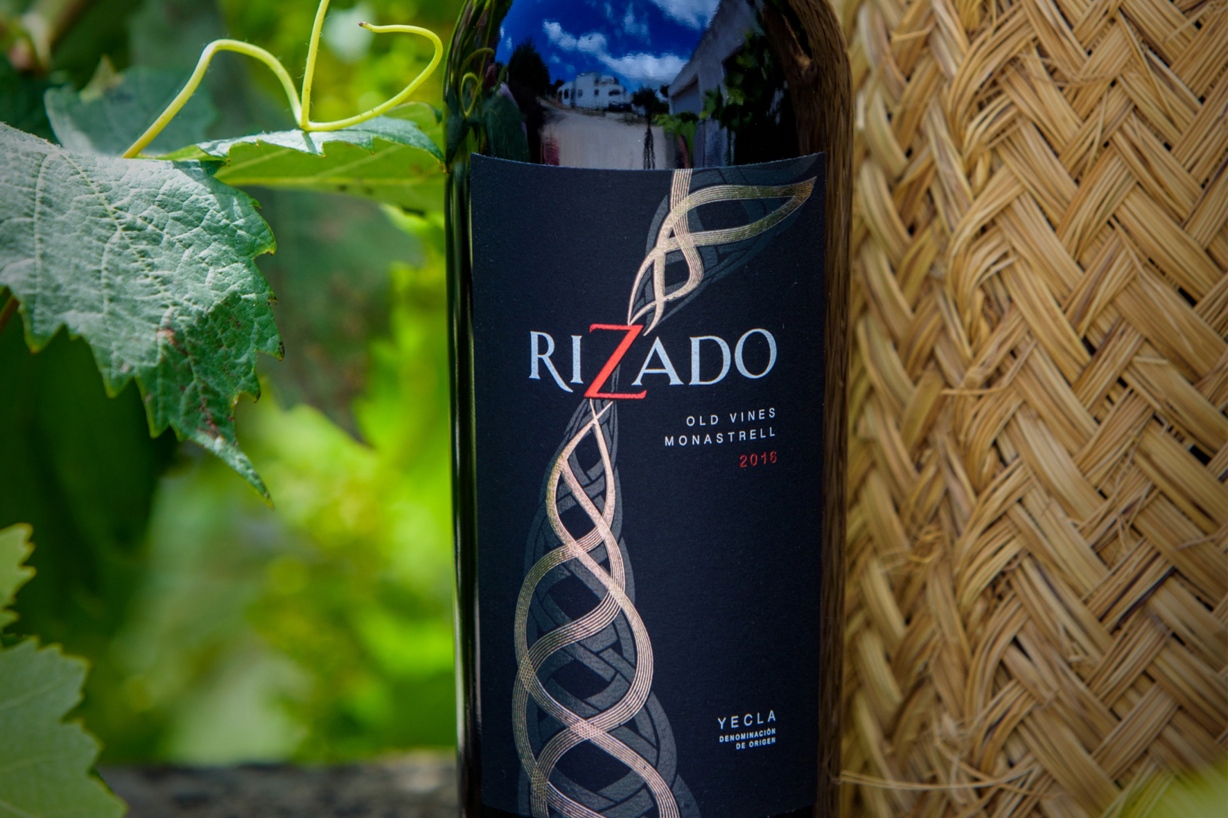 Winemaking Notes
Winemaker: David Tofterup and Jonas Tofterup MW
The grapes were manually harvested in small cases of 15 kilos, on the 26th of September 2020. The grapes were chilled to 4oC in a cold room for 24 hours. The clusters were manually selected by a specialized team, and only 50% of the grapes were de-stemmed. The grapes aand whole clusters were gently placed in large open French oak barrels where the fermentation took place. The grapes were manually punched down 2*4 times daily during the 18 days of fermentation and maceration. After pressing the free run wine was racked into large new French Burgundy oak barrels of 500 lires where it underwent malolactic fermentation. The wine was aged 20 months before it was bottled, without filtration, in July 2022
The 2020 vintage is a beautiful wine made with 100% Old Vines Monastrell from Yecla. The grapes come from low- yielding, dry-farmed vineyards that are more than 52 years old. It has resulted in a wine with 15.5%vol alcohol and a total production of 3.024 bottles of this epic wine.
Awards
93 points Gaia Peñin, 2023 tasting
93 points Guia Peñin, 2022 tasting
93 points DiVin Guide, June 2020
Vineyards:
The grapes come from carefully monitored and selected vineyards in the inspiring wine region of Yecla. The vineyards are up to 52 years old and are all located in the high-altitude zone of Campos Arriba that reaches 850 metres above sea level. We value the old vineyards where the yields are reduced thereby resulting in grapes with outstanding potential from the start.
Packaging:
2020 Rizado Old Vines Monastrell was release for the very first time in Autumn 2022. Sporting cool classic style the label is a thick cotton black paper (120g/m2). There is a discrete use of red stamping in order to draw attention to the Z that has become symbolic to our winery. The braided Trenza logo in the label is a combination of silk screen black gloss and gun barrel silver stamping. The standard packaging is a heavy conical bordeaux bottle weighing 1,72 kilograms. Each bottle is wrapped with black silk-paper with the braided Trenza logo in a slight grey tone. We have created a designer wooden box of 6 stamped with the complete Bodegas Trenza logo.